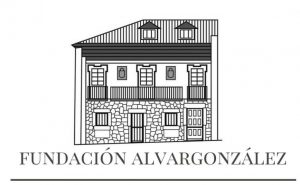 The Alvargozález Foundation is like a mothership for Marco Navas, not only because its founder Mr. Juan Alvargonzález has been his artistic godfather, but also because he is capable of structuring his exhibitions in an absolutely passionate way, always with the esteemed, precious and meritorious work from the curator of its exhibitions Cecilia Alvargonzález, its president Ramón Alvargozález and the entire human team that works at the Foundation to whom we are deeply grateful for their invaluable artistic support. Emotions bind him closely to this Foundation. In this Room-Art he has made four exhibitions, the first in 2001 "The space and Time" with 109 pieces in which two of the artist's constants, space and time, have been interwoven to make an imaginary journey, conducted through his figures, and arranged chronologically in Universal history. The second exhibition, in 2008 "100 Stories and 25 Dreams", with 125 micro-sculptures structured and grouped into two antagonistic concepts, reality and fiction, the artist uses the chronological game in his historical concept and plays with the anarchy of time in his oneiric concept. The third exhibition in 2016 " Narrating Without Words" with 160 pieces, structured and grouped into four thematic blocks, historical, literary, comic and fantasy, introduced by two prologues by the experts Ramón Alvargonzález, director of the Foundation (historical), the writer Fernando Marías (literary) , the comic artist creator of Makoki Miguel Gallardo (comics) and Marisa Cuesta belonging to the network of Libraries of Asturias (fantasy) and with a catalog with a prologue by the poet, Luis Alberto de Cuenca, and the last exhibition in 2023 "25 years heading to Ithaca" with 324 pieces, a retrospective with which the artist Marco Navas commemorates his 25 years of professional career as a miniaturist, in which he proposes to travel through a game of mirrors where reality and fiction combine and confuse until the borders between the existing and the dream are dissolved, the History and myth, combining high culture and pop culture through its miniatures. Supported by different personalities from the cultural field such as Fernando Marías (writer), Miguel Gallardo (Illustrator and comic book author), Elaine Vilar Madruga (Cuban writer), Luis Alberto de Cuenca (poet), Hernán Migoya (writer and comics scriptwriter), Mar Álvarez (music), Andrew F Gulli (director of the emblematic American magazine The Strand Magazine)… who with their texts accompany the work of these 25 years of Marco Navas, El Miniaturista.
Exposition 2016. "Narrating Without Words"
---
Exposition 243 Alvargonzález Fundation , November 2016. Narrating Without Words.
POETRY IN THREE DIMENSIONS
By Luis Alberto de Cuenca.
Spanish Royal Academy of History.
Original text.
Algunos escribimos poemas, garabateamos endecasílabos o alejandrinos en una hoja de papel o en la pantalla del ordenador. Otros, como mi querido y admirado amigo Marco Navas, esculpen sus poemas en tres dimensiones, recreando en sus esculturas los grandes mitos de la literatura, de la historia, del cómic, de la fantasía. Porque la poesía no se ciñe a un género literario, sino que se deriva del griego poíesis, que significa 'creación', es decir, esa palabra mágica con que opera el artista y que lo convierte en una especie de dios creador que extrae alma y espíritu de las minas de la materia. Eso es precisamente lo que viene haciendo desde hace muchos años Marco: forjar sueños tridimensionales en su taller nocturno —trabaja siempre de noche y solo duerme con la amanecida—, recrear en sus figuras y en sus dioramas todo ese universo fantástico que subyace a la realidad que nos circunda y por el que muchos hemos optado desde niños para salir del adocenamiento cotidiano y combatir el tedio vital. Marco Navas es un proveedor de mirabilia, un fabricante de prodigios que no tiene más límites que los de su febril e inagotable imaginación, perfectamente coordinada con la magia de sus manos de miniaturista. Adentrarse en las historias sin palabras que nos cuenta Marco en sus esculturas es circular por el bosque añejo de los mitos en busca de un grial que se complace en ocultarse hasta que, de repente, surge de la espesura, y sus hirientes rayos nos deslumbran, y se materializa lo incorpóreo. Ese viaje espiritual a caballo por la selva de la gran cultura y de la cultura pop, felizmente hermanadas, es la aventura que nos propone Marco Navas en esta nueva exposición. No se la pierdan. Es la obra de un poeta en tres dimensiones, e incluso me parece que está en vías de instalarse en la cuarta: todo lo puede la imaginación.
---